EFFECTIVENESS OF EDAMTIKA FORMULA TO INCREASE BODY WEIGHT IN ADOLESCENTS
Abstract
Under  nutrition  in  adolescent have  reach  ranges  from  30%  -  40%. Nutritional status influenced by eating patterns, namely food limitations or self- limiting eating. Adolescence is a period of growth and maturation of reproduction. Growth causes physical changes that affect the needs and adequacy of nutrient intake. An imbalance between needs and adequacy will have an impact on the problem of over nutrition and under nutrition. EDAMTIKA formula has the main ingredient of edamame,  as  a  source  of  vegetable protein  food,  more protein content than other plant foods. EDAMTIKA formula helping young women improve their nutritional  status.  This pre experimental study aim  to  identify increasing of weight in female students.. The sample were treath by EDAMTIKA formula twice a day for a week. The average of weight enhancement of 1171 grams/ week. Wilcoxon signed ranks test show there is increasing ofbody weight after intervention (p= 0.000). However female students need consider an adequate food intake in order to up weight.
References
. Muaris, H. J. 2013. Khasiat Edamame Untuk Kestabilan Kesehatan. Jakarta: PT. Gramedia Pustaka Utama.
. Winarti, S. 2010. Makanan Fungsional. Yogyakarta: Graha Ilmu.
. Supariasa, I. D. N. dkk., 2002. Penilaian Status Gizi. Jakarta: EGC.
. Almatsier, S. 2001. Prinsip Dasar Ilmu Gizi. Jakarta: PT. Gramedia Pustaka Utama.
. Mariyam, Arfiana, Tuti Sukini. 2017. Efektivitas Konsumsi Nugget Tempe Kedelai Terhadap Kenaikan Berat Badan Balita Gizi Kurang. Jurnal Kebidanan, Volume 6, No 12. Poltekkes Semarang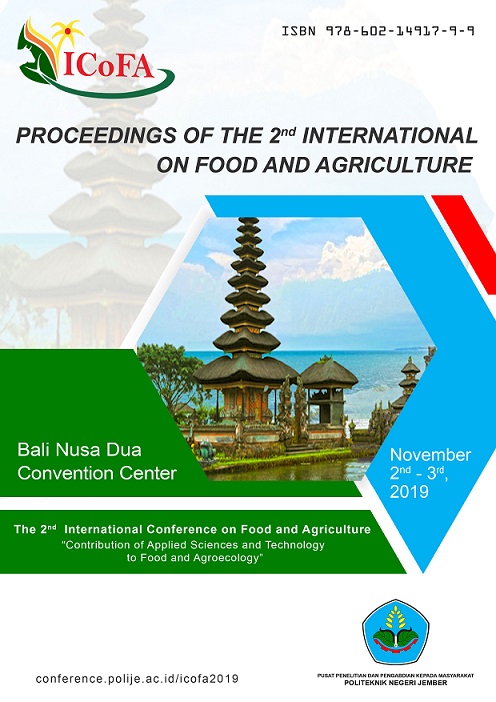 Downloads