MODIFICATION OF HIGH FAT DIET AND CATTLE BRAIN SONDE TO WEIGHT CHANGES IN WISTAR DYSLIPIDEMIA RATS
Abstract
Dyslipidemia is a change in blood lipid profile level marked by an increase in total cholesterol, triglycerides, Low Densitity Lipoprotein and decreased High Density Lipoprotein. The main trigger for changes in blood lipid profile is free radicals. In addition, an increase free radicals in the body can cause a decrease in the activity of the enzyme lipoprotein lipase which causes fat degeneration around cells. This study aims to determine the effect of high-fat feeding compared to standard feed (Rat Bio) on the body weight of dyslipidemic white rats. The research was conducted during June-November 2019 in the Biomedical Laboratory of Dentistry Faculty University of Jember. This research method is experimental with pre-post control group design. The subjects were 12 male Wistar white rats. The control group was given the standard Rat Bio diet while the treatment group was given modified diet (High fat Modified diet and cattle brain sonde) for 60 days. The result of paired T-Test in the treatment group and control group showed that there was significant weight difference between pretest and posttest (p = 0,01). T-test result of body weight difference between the two groups showed no significant difference (p = 0,195), where the difference of weight gain in treatment group was lower than control group. From this study it can be concluded that feeding of modified diet has an effect on the increase in body weight of wistar rat, but still lower than rat bio. This explains that a modified can increase lipid
References
Karam I., Ma N., Yang Y-J., Li J-Y. 2018. Induce Hyperlipidemia in Rats Using High Fat Diet Investigating Blood Lipid and Histopathology. Journal of Hematology and Blood Disorders, 4(1): 5.
Arsana dan Putu Moda. 2015. Panduan Pengelolaan Dislipidemia di Indonesia 2015. Jakarta: PB. PEREKENI.
Mulato dan Suharyanto. 2014. Kakao Cokelat dan Kesehatan. Jember: Pusat Penelitian Kopi dan Kakao.
Dwinanda, A., N. Afriani, dan Hardisman. 2019. Pengaruh Jus Seledri (Apium graveolens L.) terhadap Gambaran Mikroskopis Hepar Tikus (Rattus norvegicus) yang Diinduksi Diet Hiperkolesterol. Jurnal Kesehatan Andalas. Volume 8. Nomor 1. Halaman 68 – 75.
Muchtadi, D. 2013. Pangan dan Kesehatan Jantung. Alfabeta. Bandung.
Wong S.K., K-Y. Chin., F. Suhaimi, S. Ima-Nirwana. Animal Models of Metabolic Syndrome: A Review. 2016. Nutrition an Metabolism, 13(65):1-12.
Tsalissavrina, I., D. Wahono, D. Handayani. 2006. Pengaruh Pemberian Diet Tinggi Karbohidrat dibandingkan Diet Tinggi Lemak terhadap Kadar Trigliserida dan HDL Darah pada Rattusnorvegicus Galur Wistar. Jurnal Kedokteran Brawijaya, 22(2): 80-89.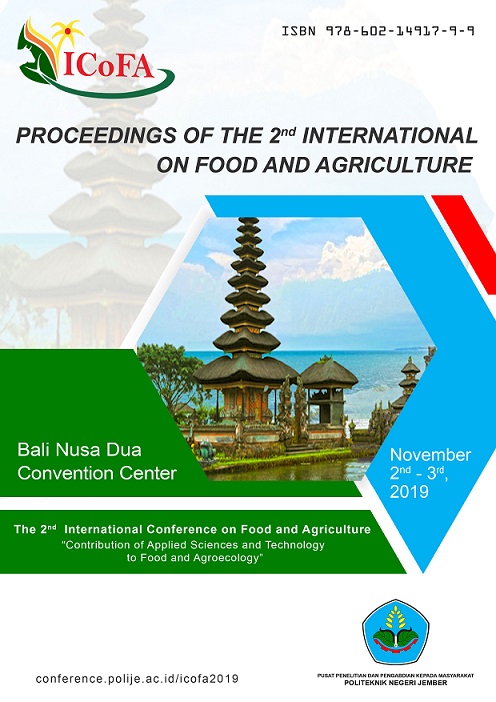 Downloads