DECISION SUPPORT SYSTEM FOR SELECTING STRATEGY OF AGROINDUSTRY DEVELOPMENT BASED ON "TAPE" IN BONDOWOSO REGENCY
Abstract
The strategy selection of agroindustry development based on "tape†in Bondowoso Regency is a complex problem, this is caused by several alternative decisions that must be chosen, even though each alternative contains several criteria that must be assessed based on its priorities. This alternative selection is based on a SWOT analysis of agroindustry development basef on Tape in bondowoso regency. The development of agroindustry based on tape is faced with complex and uncertain situations, so that decision makers have difficulty in determining decisions. Decision makers usually use intuition and subjectivity only. Fuzzy-Analytic Hierarchy Process (Fuzzy AHP) approach is one method that can answer this problem. This method can guide decision makers to make an assessment of each criterion and alternative. The criteria used in this study are (S) = Strengths, (W) = Weaknesses, (O) = Oppurtunities, (T) = Treats.
References
Arikunto, S. 2002. Prosedur Penelitian Suatu Pendekatan Praktek. Edisi Revisi V. Rineka Cipta, Jakarta
Badan Pusat Statistik Kabupaten Bondowoso. 2018. Statistik Indonesia Tahun 2018. Jakarta Pusat : Badan Pusat Statistik
Chang, D. Y.. 1996. Application of the extent Analysis Method on Fuzzy AHP. Eoruperan Journal of Operational Research 95, hal. 649-655
David, Fred R., 2013. Strategic Management Concept & Cases, Eigth Edition., Prentice Hall International, Inc
Hermanuadi, D. Brilliantina, A, and Sari, E.N. 2018. Determination of Agro-Industry Area Based on Cassava Commodity in Bondowoso Regency. IOP Conf. Series: Earth and Environmental Science207 (2018) 012010
Kerlinger. N. F. 2000. Azas-azas Penelitian Behavioral. Gajahmada University Press,Yogyakarta
Malhotra, 1999. Basic Marketing Research Application to Contemporary Issues. PrenticeHall International, New York
Marimin. 2004. Teknik dan Aplikasi Pengambilan Keputusan Kriteria Majemuk. Jakarta (ID): Grasindo
Rahardjo, Jani dan I Nyoman Sutapa. 2002. Aplikasi Fuzzy Analytical Hierarchy Process dalam Seleksi Karyawan.Jurnal Teknik Industri. Vol 4, No. 2, hal 82-92.
Rangkuti, F. 2006. Analisis SWOT: Teknik membedah kasus bisnis. Jakarta: Gramedia Pustaka Utama
Saaty, T. L. 1993. Pengambilan Keputusan Bagi Para Pemimpin, Proses Hirarki Analitik Unit1 : Pengambilan Keputusan dalam situasi yang kompleks. PT. Pustaka Binaman Pressindo
Sammut-Bonnici, T., & Galea, D. 2015. SWOT Analysis. In Wiley Encyclopedia of Management(pp. 1–8). Chichester, UK: John Wiley & Sons, Ltd. https://doi.org/10.1002/9781118785317.weom120103
Suliyanto. 2006. Metode Riset Bisnis. Yogyakarta: Andi.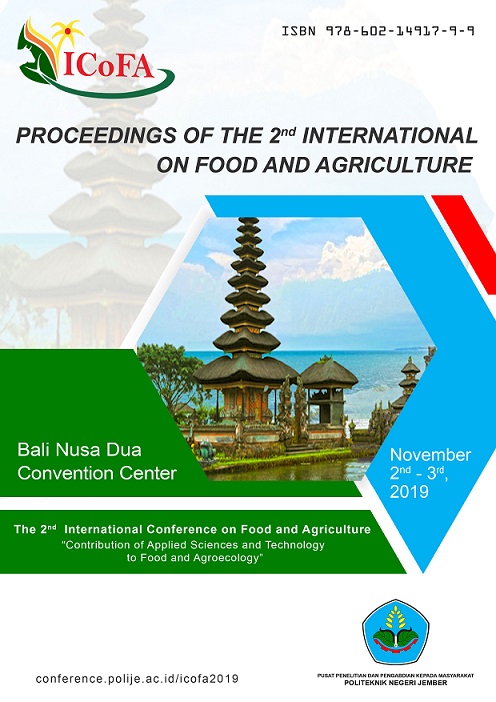 Downloads