THE SCENARIO OF THE BANANA CHIPS BUSINESS DEVELOPMENT MODEL IN LAMPUNG
Abstract
Banana chips is one of a superior product in Lampung.  The development of this business is very important to do.  The development of this business encouraging the entrepreneurs and  regional government to increas the market share. The aims of this research are to analyze the determinants factors of success in bussiness development of banana chips and to arrange the scenerio of business development of banana chips in Lampung Provinces.  The prospective analysis is a tool to arrange the scenario development model business of banana chips.  The optimistic scenario is expected to occur in the future.  This scenario can be realized if the technical ability of entrepreneurs increases, the easier access to capital, the availability of raw materials is sufficient and on time, the production process is carried out more efficiently because it uses modern tools, and the managerial ability of entrepreneurs is getting better.
References
M. Apriyani. 2014. The Prospect of Banana Chip Business Development in Bandarlampung. Jurnal Manajemen IKM IPB, Vol 9, No 1. 89-95.
Bourgeois, R., dan F. Jesus. 2004. Participatory Prospectiv Analysis; Exploring and Anticipating Challenges with Stakeholders. CAPSA Monograph No. 46. United Nations. Lampung Province Cooperative and MSMEs Office. 2019. SMEs Monitoring Data 2018. Lampung. Enright, Michael J. "Regional Clusters and Multinational Enterprises: Independence, Dependence, or Interdependence? "International Studies of Management & Organization (M.E, Sharpe, Inc.) 30, No. 2 (2000): 114-138.
Hardjomidjojo. 2004. SME Development Strategy in Indonesia. Set Paper in System Analysis Symposium. Bandung.
Mintzberg, H. 1993. Structure in Five; Designing Effective Organizations. Prentice Hall, Inc, A. Simon & Scuster Company. Englewood Cliff. New Jersey 07632. USA. Hill, Pg. "Small and Medium Enterprises In Indonesia: Old Policy Challenges for a New Administration. "Asian Survey XLI, no. 2 (April 2001): 248-270.
Hubeis, M. 2009. Prospect of Small Business in Business Incubator Container.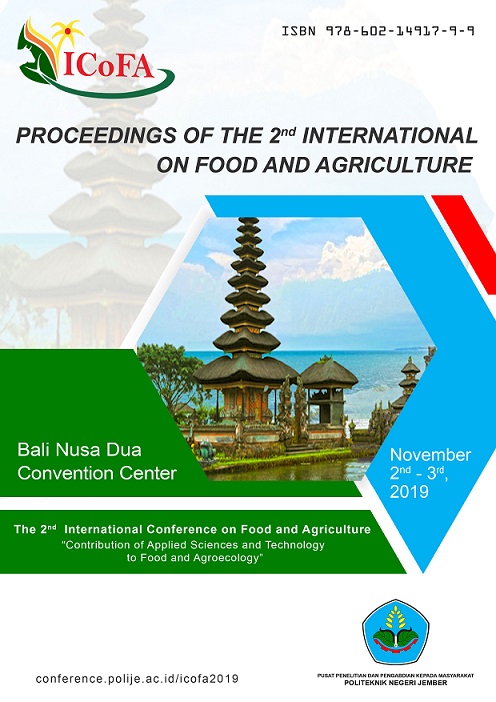 Downloads