DESIGN AND IMPLEMENTATION OF A BLDC SPEED CONTROL SYSTEM WITH PWM SIX-STEP COMUTATION ON DISABILITY ELECTRIC MOTORBIKES
Abstract
Persons with disabilities are people who have limited activities like people in general due to physical disability or paralysis, especially for mobility although there are many tools specifically for people with disabilities, for example wheelchairs certainly these aids may not fully help for example for to travel quite far. This raises its own concerns for people with disabilities because they have limitations to do activities like other people. This research was conducted with the aim of designing a motor control system BLDC on electric motorbikes with disabilities. The BLDC motor used is type 350 Watt. The method used for motor speed regulation is PWM Six-Step Commutation. Arduino is used to implement the method. With the controller the BLDC motor speed can be easily regulated. For find out the performance of the controller carried out several tests namely measuring the voltage value and electric current at the three-phase input and output drivers and measuring the rotational speed of the rotor to variations in the percentage value of the duty cycle. The duty cycle value is varied every 5% so the data obtained is the value of rpm in the duty cycle range of 5% - 100%. The results obtained from the test show that at the 100% duty cycle the dc current value is 0.59 A and the engine speed is 299 RPM.
References
Andika, Rangga J, 2018. Design And Implementation Of Three Phase Motor Driver For Speed Control Bldc Motor Based Pwm On Electric Car. Journal, Page. 2-3.
Arini, 2012. The Effect of Duty Cycle Variations on Pulse Width Modulation on the Performance of Wet Cell Hho Gas Generator 9 Wet Ss 316l 10x10 Mm. Journal, Page. 3
Istiananda, 2016. Design and Implementation of a Brushless Direct Speed Motor Speed Control System Using the PID-Robust Method. Journal, Page. 3
Sutedjo, 2017. Design and Implementation of Six-Step Comutation in the 1.5 kW Bldc Motor Control System. Journal, Page. 2-4.
Pradana, 2017. Design a Three-Wheeled Electric Trike Wheel Motor Integrated with a Wheelchair. Journal, Page. 1-2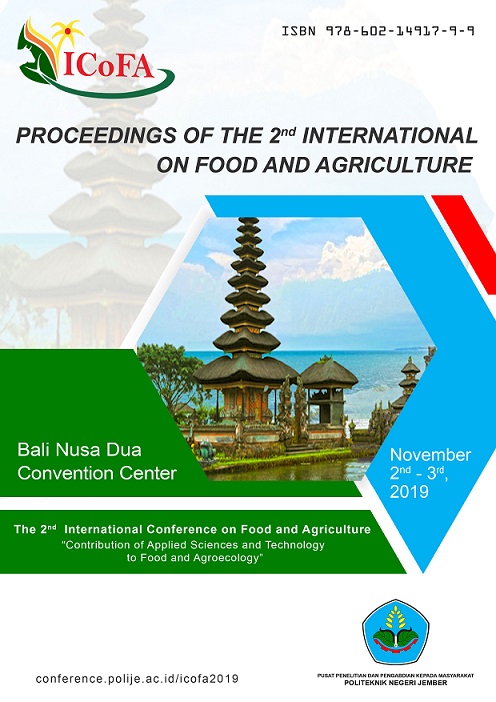 Downloads