PHYSICAL, ANATOMICAL AND CARCASS DIVERSITY OF SUPERIOR NATIVE CHICKEN SENSI AGRINAC AND KUB MAINTENANCE IN FARMERS
Abstract
Native chicken is one of the producers of animal protein that has a high taste and is in demand by many consumers. The decline in the population of native chickens are causing the Central Agricultural Research and Development Agency has begun to make a breakthrough by producing superior types of native chicken, namely Sensi and KUB, which are expected to be able to increase the interest of farmers. The study was conducted in Jehem Village, Bangli Regency, For observations of the anatomical and carcass characteristics performance, 60 chickens, consisting of male and female Sensi 1, as well as male and female KUB, each had 15 tails, The results obtained showed that the male live weight of Sensi was 1,72 while male KUB was 1,71 kg / head, while female Sensi was 1,30 higher than female KUB 1,14 kg / head, The length of male KUB legs reach 19,33 and Sensi 20 cm, while for female KUB 15,17 and Sensi 16,67 cm, Body length of male KUB 24, Sensi 27 cm and female KUB 23,33 and Sensi 23,67 cm, For carcass weight, KUB male reached 1038,33 and Sensi1076,33 gr, and for the thigh weight of the male KUB and Sensi are 192,34 and 189,00 gr / head, For each wing weight 153,67; 163,34; 108,00 and 99,00 gr /head.
References
Bahij, A. 1991. Growth and development of commercial carcass pieces of broiler chickens due to a decrease in the level of protein ration in the third-fourth week. Scientific Work. Faculty of Animal Husbandry, Bogor Institute of Agriculture.
Bakrie, B., D. Andayani, M. Yanis, & D. Zainuddin. 2003. Effect of adding herbal medicine into drinking water on consumer preferences and quality of native chicken carcasses. pp. 490-495. Proceedings of the National Seminar on Animal Husbandry and Veterinary Technology "Science and Technology to Improve Farmer's Welfare through Competitive Animal Husbandry Agribusiness". Bogor, 2930 September 2003. Animal Husbandry Research and Development Center, Bogor.
Dadan H. S. 2004. Percentage of carcass and commercial cuts of native chicken carcasses with feeding containing palm kernel cake and enzymes. Thesis. Animal Production Technology Study Program. Department of Animal Production Science. Faculty of Animal Husbandry, Bogor Agricultural University, Bogor.
Animal Husbandry and Animal Health Service. 2017. Animal Husbandry Counts for 2017. Province of Bali Animal Husbandry and Animal Health Service.
Directorate General of Animal Husbandry and Animal Health. 2016. Animal Husbandry Statistics. Directorate General of Animal Husbandry and Animal Health. Ministry of Agriculture.
Gomez.K.A dan Gomez.A.A. 1995. Statistical Procedures for Agricultural Research. Second Edition. University of Indonesia Publisher.
Hasnelly Zaenal. Ike Sartika dan Sofyan Iskandar. 2015. The Performance of Sentul Local Chickens as a Selection Result as Male Candidates. Proceedings Seminar V of the Local Poultry The Role of Local Poultry in supporting the Poultry Industry in Indonesia. Faculty of Animal Husbandry and Agriculture UNDIP ,. Semarang. November 18, 2015
Hapsari, I.P. 2015. Body size and production of chicken eggs resulting from crossing local chickens with broilers. Thesis. Bogor. Bogor Agricultural Institute.
Iskandar S., Sartika., T., Ike Hasnely Z., Gunawan B. 2016. Scientific Manuscript for the Release of Local Sensi Ash and White Sensi Broiler Strains. Agricultural Research and Development Agency. Bogor Ciawi Animal Research Center.
Iskandar, S. 2012. Guidelines for implementing KUB chicken development. Special edition for development in 10 provinces. Animal Research Institute.
Ida Ayu Parwati dan N. Suyasa. 2017. Effect of Probiotic Provision in Carcasses and Pieces of Carcasses in Native Chickens. National Seminar on Modern Agricultural Technology Supports Sustainable Agricultural Development
Muryanto, PS. Hardjosworo, Herman, R., & Setijanto, H. 2002. Evaluation of carcasses of chicken results from crosses between male Kampung chickens with female laying hens. Journal of Animal Production 2: pp 71-76. Faculty of Animal Husbandry Unsoed, Purwokerto
Singarimbun,J. F. L. D. Mahfud, dan E. Suprijatna.2013. The Effect of Feeding with Different Protein Levels on the Quality of the Carcass of Bangkok Chicken and Arabic Chicken Crosses. Animal Agricultural Journal, Vol. 2. No. 2, 2013, pp. 15-25)
Sofyan Iskandar. 2006. Pelung crossbreeding - Kampung: Ration of Protein Levels for Meat Production at 12 Weeks.Wartazoa. Vol. 16 No. 2 years. 2006
Rindira Humairah, Hamdan dan Armin Hakim Daulay. 2013. Morphometric Identification and Genetic Distance of Kampung Chickens in Batubara District. Integrative Livestock Journal. Vol 3 No. 3 things. pp 329 - 343.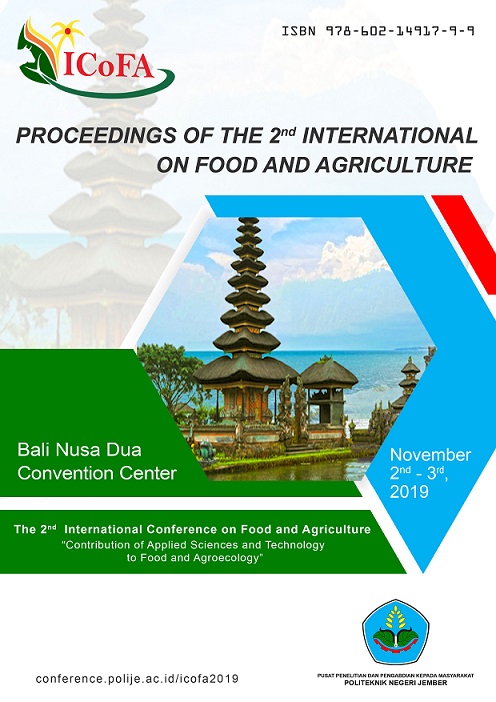 Downloads