THE DEVELOPMENT OF INTEGRATED WASTE PROCESSING AND MANAGEMENT ON CREATIVE INDUSTRY IN TAMANSARI TOURISM VILLAGE, BANYUWANGI REGENCY TO IMPROVE THE ENVIRONMENTAL AND ECONOMIC CLEANLINESS
Abstract
Banyuwangi is one of the Regencies under National Priority Rural Area. The potential being developed by Banyuwangi Government is the development of tourism village by exploring its resources. Tamansari village, Licin district has become the best tourism village on the category of business network utilization. Several obstacles were found along with the increase on number of tourists, tourists' activities and insensitivity of its community to change: 1) littering on the road, river at ecotourism location 2) lack of environmental cleanliness as wastes were at large volume 3) cleanliness at  ecotourism location was not maintained 4) waste transported to landfill did not run well 5) environmental pollution due to community's behavior that stored wastes in excavation of soil pit 6) odor pollution and diseases 7) lack of knowledge and skill in processing wastes 8) the village potential has not been utilized to improve its economic growth. In overcoming these problems, creative industry on laborintensive referring waste processing and management was established through technology product activities disseminating to community. Waste processing was done by converting organic wastes to compost through aerated static pile system which was useful for coffee plant and flower cultivations. Plastic wastes were processed into high-quality paving blocks; and some were processed into semi-raw material for plastic processing industry/collector.
References
Yamin Mohamad, 2008, Perancangan Mesin Pencacah sampah Type Crusher, Seminar Ilmiah Nasional Komputer dan sistem Intelijen, Universitas Gunadarma, Jakarta.
Nur I, Nofriadi, Rusmardi, 2014, Pengembangan Mesin Pencacah Sampah/Limbah Plastik dengan Sistem Crusher dan Silinder Pemotong Tipe Reel, Seminar Nasional Sains dan Teknologi, Fakultas Teknik Universitas Muhammadiyah Surakarta, 12 November, Surakarta.
Sharma B K, Moser B R, Vermillion, K.E., Doll, K M, Rajagopalan N, 2014, Production, Characterization and Fuel Properties of Alternative Diesel Fuel from Pyrolysis of Waste Plastic Grocery Bags, Fuel Processing Technology 122, pp. 79-90.
Amran Yusuf, 2015, Pemanfaatan Limbah Plastik Untuk Bahan Tambahan Pembuatan Paving blok Sebagai Alternatif Perkerasan Pada Lahan Parkir di Universitas Muhammadiyah Metro, Jurnal TAPAK vol 4 no 2 Mei 2015 ISSN 2089-2098.
Syamsiro Mochamad, 2016, Rancang Bangun Mesin Pencacah Plastik Sebagai Bahan Baku Mesin Pirolisis Skala Komunal, Jurnal Mekanika dan Sistem Termal, Vol. 1(2), Agustus 2016 :43-48. Available from http://e-journal.janabadra.ac.id/index.php/JMST
Syamsiro M, 2015, Kajian Pengaruh Penggunaan Katalis Terhadap Kualitas Produk Minyak Hasil Pirolisis Sampah Plastik, Jurnal Teknik, Vol. 5, No. 1, pp. 47-56.
Shentika Prisa A, 2016, Pengelolaan Bank Sampah di Kota Probolinggo, JESP Vol 8 no 1 Maret 2016.
Wijaya P S, 2014, Implementasi Program Bank Sampah Malang (BSM) dalam Pemberdayaan Ekonomi Masyarakata Kelurahan Sukun Kota Malang, Malang: FE UM.
Surono U B, Ismanto, 2016, Pengolahan Sampah Plastik Jenis PP, PET dan PE Menjadi Bahan Bakar Minyak dan Karakteristiknya, Jurnal Mekanika dan Sistem Termal, Vol. 1.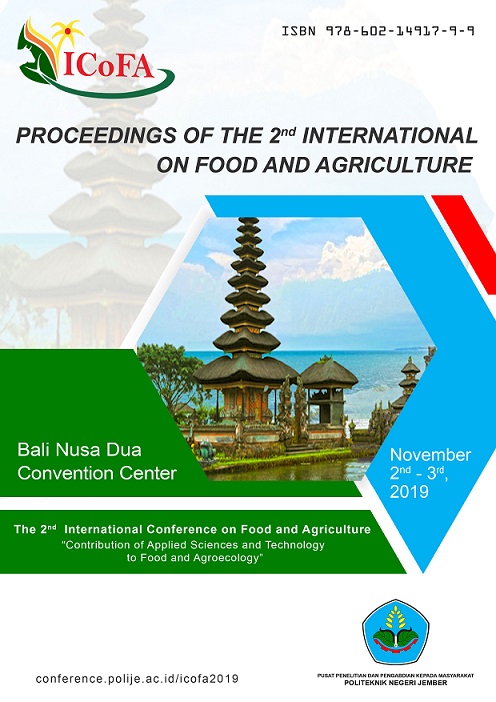 Downloads