APPLICATION OF DIGITAL MARKETING IN BAMBOO CRAFTS BUSINESS IN JEMBER DISTRICT (CASE STUDY ON KUB ANDRIKA JAYA AND KUB IDA JAYA)
Abstract
The application of digital marketing to the craftsmen of bamboo businesses in Jember Regency is carried out to advance the bamboo handicraft business so that its products can be recognized by various people in all places. KUB Andrika Jaya and Ida Jaya are bamboo craftsmen who have long started their businesses in Jember Regency since 20 years ago. The application of digital marketing uses website facilities provided by WordPress. The application of digital marketing begins with making e-mail on Gmail for each business actor and then proceed with creating a website on WordPress. Website created on WordPress is a website that is free so that businesses are not burdened by annual fees that must be paid. This website will provide information about the business description, products sold, and how to order in full. Provision of such information is expected to provide information that can make customers / prospective customers aware of the existing bamboo craft business.
References
Kannan, P., K & Li, H. 2017. Digital Marketing: A Framework, Review and Research Agenda
Buvaneswari, V. & Prokodi, R. 2014. The Internet of Things (IoT) Applications andCommunication Enabling Technology Standards: An Overview. Conference PublishingService
Patel, K., K. & Patel, S., M. 2016. Internet of Things-IOT: Definition, Characteristics,Architecture, Enabling Technologies, Application & Future Challenges. InternationalJournal of Engineering Science and Computing, Vol 6(5)
Sintef, O. V., & Friesseu, Peter. 2014. "Internet of Things–From Research and Innovation toMarket Deploymentâ€. River Publishers' series in communications
Laksana, F. 2008. Manajemen Pemasaran: Pendekatan Praktis. Edisi Pertama. Cetakan Pertama.Yogyakarta: Graham Ilmu.
Magdalena,H. & Ellyani, W. 2017. Strategi Memanfaatkan E-Commerce Dalam MemasarkanMakanan Khas Bangka (Studi Kasus : Aneka Citra Snack). Cogito Smart Jurnal, Vol.3(2):268-298
Purwana, D., Rahmi, Aditya, S. 2017. Pemanfaatan Digital Marketing Bagi Usaha Mikro, Kecil,Dan Menengah (Umkm) Di Kelurahan Malaka Sari, Duren Sawit. Jurnal PemberdayaanMasyarakat Madani, Vol. 1(1):1-17
Harto, D., Pratiwi, S., R., Utomo, M., N., Rahmawati, M. 2019. Penerapan Internet MarketingDalam Meningkatkan Pendapatan Pada Umkm. Jurnal Pengabdian dan PemberdayaanMasyarakat, Vol. 3(1):39-45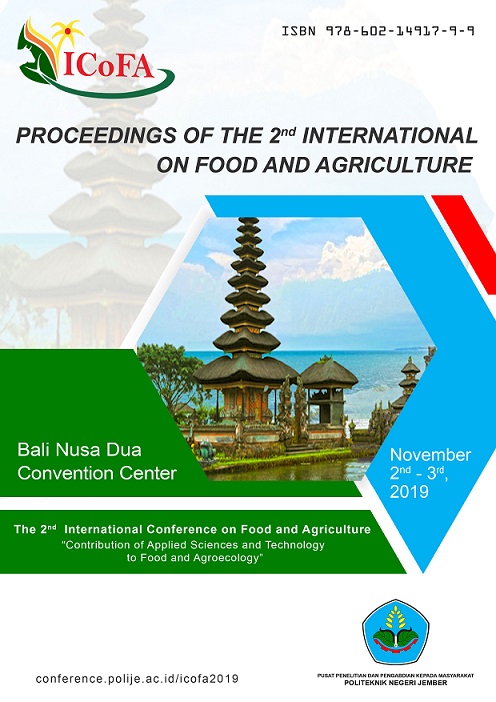 Downloads