APPLICATIONS OF LIQUID ORGANIC FERTILIZER AZOLLA AND NITROGEN FERTILIZER TOWARDS RESULTS AND QUALITY OF SPINACH (AMARANTHUS SP.)
Abstract
The nitrate content in spinach comes from the chemical nitrogen fertilizer used, while Azolla concentration contains a lot of nitrogen, so use of Azolla can replace nitrogen fertilizer and reduce nitrate content of spinach. This study aims to determine effect of Azolla concentration and nitrogen fertilizer on the growth and yield. The research used factorial CRD, Factor I: Azolla consentration consisting of: A0 = 0 ml/l, A1 = 10 m/l, A2 = 20 ml/l. Factor II: Urea of: U1 = 50 kg/ha, U2 = 100 kg/ha, U3 = 150 kg/ha, U4 = 200 kg/ha. The parameters: Plant height, Number of leaves, Wet and dry weight. The result is azolla concentration of 20 ml/lt of water was significantly different and better than without the application of azolla, both on observing plant height at 21 dap, the wet weight of stems and leaves and the dry weight of stems and leaves. The application of azolla had no significant effect on plant height at ages 7 and 14 DAP, and the number of leaves at age 7, 14 and 21 DAP, root base weight and root dry weight. The application of nitrogen fertilizer did not significantly affect all observed parameters.
References
Djojisuwito, S. 2004. Azolla Pertanian Organik dan Multiguna. Penerbit Kanisius. Yogyakarta.
Arifin, Z. 2003. Azolla, pembudidayaan dan pemanfaatan pada Tanaman Padi. Penebar Swadaya. Jakarta.
Legowo, E., Soedijono soewito, M. Syaifullah, M.A. Suharto dan M. munip. 1994. Kompos Azolla : paket Bioteknologi sederhana Menunjang Pelestarian Lingkungan. Azolla center. Batu. Malang.
Rukmana, R. 1994. Bayam, Bertanam dan Pengolahan Pasca Panen. Kanisius. Yogyakarta.
Bandini, Y. dan N. Azis. 2001. Bayam. Penebar Swadaya Jakarta.
Cremer, N. 2015. Nitrat im Grundwasser, Konzentrationsniveau, Abbauprozesse und Abbaupotenzial im Tätigkeitsbereich des Erftverbands. Abteilung Grundwasser. Jerman. October 2015.
Suratno dan Muqwin Asyim, 2018. Pengaruh kompos organik Azolla dan pupuk nitrogen terhadap hasil dan kualitas bayam (Amaranthus sp.). Laporan Penelitian. Politeknik Negeri Jember.
Fakultas Pertanian UGM. 1990. Azolla. Laboratorium Mikrobiologi Fakultas Pertanian UGM. Yogyakarta.
https://bisakimia.com/2013/11/17/oksidasi-bayam-menghasilkan-racun/
Saragih, B. 2001. Pembangunan Sistem Agribisnis Sebagai Penggerak Ekonomi Nasional. Departemen Pertanian. Jakarta.
Nadiah, A. _____. Prospek azolla sebagai pupuk hijau penghasil nitrogen. Balai Besar Perbenihan dan Proteksi Tanaman Perkebunan Surabaya.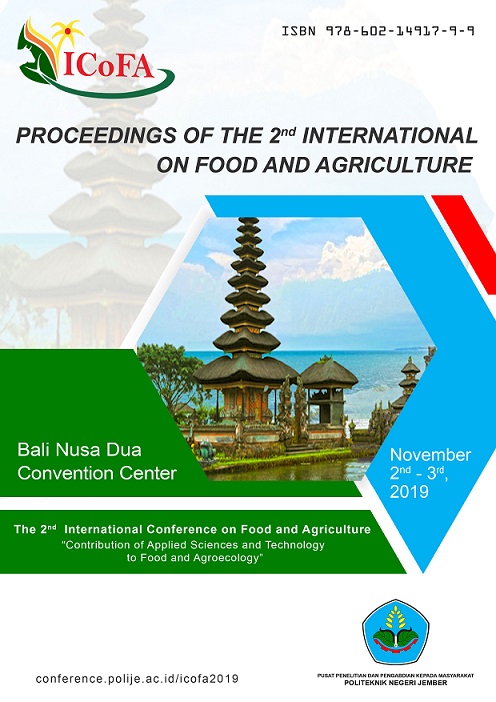 Downloads