VALUE ADDED ANALYSIS OF SWEET POTATO CHIPS PROCESSING IN JEMBER REGENCY
Abstract
The Food security has become an important issue in Indonesia. One of the processing industries that can support food security is the sweet potato industry. The purpose of this study is to calculate the added value of sweet potato chips. Data acquisition in this study was obtained by observation and interviews. The study was conducted in April-July 2019. This study is using descriptive data analysis method to describe the processing of sweet potatoes into sweet potato chips. In this study also used quantitative analysis to determine the added value of sweet potato by using Hayami method. The results of this study are expected to encourage the development agroindustry based on local commodity, especially sweet potatoes, to support food security.
References
BPS. 2018. Indonesia dalam Angka Tahun 2017. www.BPS.go.id
Deptan. 2018. Departemen Pertanian Provinsi Jawa Timur. www.deptan.go.id
Dwihandini, D. 2003. Nilai Tambah Pengolahan Keripik Pisang (Studi Kasus). Skripsi. FP-UMB., Jakarta
Hayami, Y., M. Thosinori, dan M. Siregar. 1987. Agricultutal Marketing and Processing in Upland Java: A Prospectif from A Sunda Village, Bogor. The CPGRT Centre
Mulyana. 1999. Analisis Nilai Tambah Pengolahan dan Pemasaran Keripik Ubi Kayu (Studi Kasus). Skripsi. FP-UMB., Jakarta
Muzakki, M. 2012, Optimalisasi Keuntungan Pada Perusahaan Kripik Balado Mahkota dengan Metode Simpleks, Jurnal Matematika UNAND, Vol 1 No.1, Oktober 2012, ISSN 2303-2910, Universitas Andalas Padang.
Septiyani. 2003. Nilai Tambah Produk Olahannya (Studi Kasus). Skripsi. FP-UMB., Jakarta
Slamet, U. U. 2005. Nilai Tambah dan Balas Jasa Faktor Produksi Pengolahan Hasil-Hasil Pertanian. Buletin Penelitian No. 08: 1-8
Suprapto, A. 1999. Pengembangan Agribisnis Komoditas Unggulan dalam Memasuki Pasar Global. Makalah disampaikan dalam Lokarya Nasional dan Musyawarah Nasional V POPMASEPI di Medan. 16 Maret 1999. Medan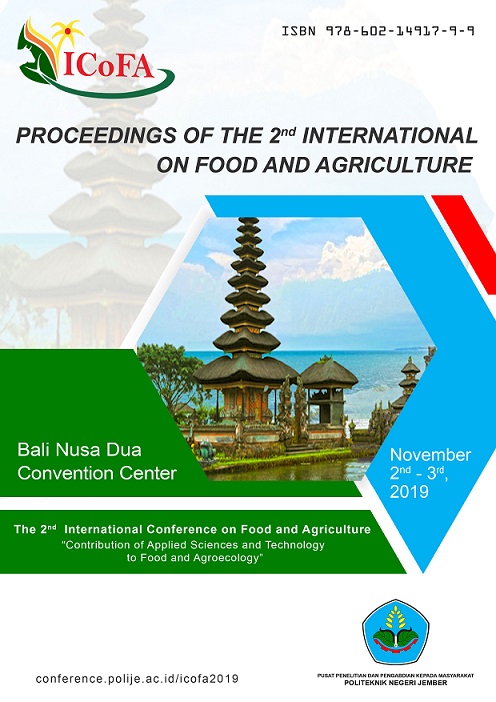 Downloads