POTENTIALS STUDY ON WIND ENERGY IN PAYANGAN BEACH, JEMBER BY DRONE SURVEYOR DATA OBSERVATION
Abstract
In an effort to develop and improve the energy mix, diversification of one of the new renewable energies that needs to be studied is wind energy. Wind energy is a renewable energy whose availability is of all time. Wind energy is also a renewable energy that does not produce pollution in its development. In Jember district, wind energy has the potential to be studied and developed especially in the southern coastal areas, one of them is on Payangan beach. This study aims to find out how much the potential of wind energy that can be converted into electrical energy on the Payangan coast. Observation of wind speed data using a drone surveyor enables researchers to reach a monitoring point that is impossible to reach by conventional anemometers. The wind speed varies between 3 to 52 m/s with a dominant wind speed of 25.2 m/s which has a wind power potential of 9644 Watt/m 2 and the power absorbed by the generating system is 1402 Watt/ m 2 area of the windmill.
References
. National Energy Council of Indonesian. 2019. Indonesia's Energy Sustainability 2017. Jakarta
. KESDM. 2016. Modeling of Energy Supply and Utilization Forecast with Regional Renewable Energy Optimization Scenarios. Jakarta: Center for Data and Information Technology of ESDM
. Indrawa, Mustaqim. 2009. Analisis Dan Simulasi Pembangkit Litrik Tenaga Angin Di Daerah Tepi Pantai Watu Ulo. Jember (in Indonesia).
. Han, Yong-Gu. 2017. How to Utilize Vegetation Survey Using Drone Image and Image Analysis Software. Kyungpook National University.
. EMD, Wind Energy Resources of Indonesia, http://indonesia.windprospecting.com/
. Brown, U.K. and Warne, D.F. 1981. An Analysis Potential for Wind Energy Production in North Western Ontanio in Wind Power Report. Ontanio Research Foundation, Canada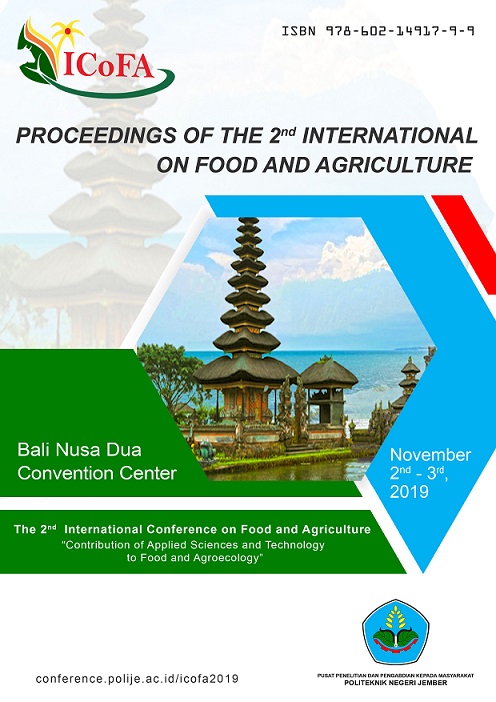 Downloads