SUPPLY CHAIN MANAGEMENT IN BAMBOO CRAFTS BUSINESS IN JEMBER DISTRICT (CASE STUDY IN KUB ANDRIKA JAYA AND KUB IDA JAYA)
Abstract
This study aims to identify the form of supply chain management practice models that exist in the bamboo handicraft business in Jember Regency. This research uses KUB Andrika Jaya and Ida Jaya because both bamboo businesses have been in business for more than 20 years. The data used in this study were collected using interview and documentation methods which were further processed qualitatively analytical descriptive. The results of the research that have been carried out show that the supply chain practice models that exist in KUB Andrika Jaya and Ida Jaya are not as complicated as what happens in large companies in general. The supply chain that occurs only consists of bamboo farmers, bamboo craftsmen, retail traders / direct consumers. The problem experienced in supply chain practices is only due to the weather when entering the rainy season because many bamboos have difficulty drying out, resulting in fewer products.
References
Pujawan, I. N.. 2010. Supply chain management: Edisi Kedua. Surabaya : Guna Widya
Munawir, H., Kuswardhana, A., Nandiroh, S. 2015. Analisis Supply Chain Management Industri Kerajinan Sangkar Burung di Surakarta. Seminar Nasional Teknologi Terapan (SNTT) 3
Lambert, D.M., Stock, J.R. & Ellram, L. M., 1998. Fundamentals of Logistics Management. Boston: Irwin/McGraw-Hill.
Mentzer, J.T., DeWitt, W., Keebler, J.S., Min, S., Nix, N.W., Smith, C.D. & Zacharia, Z.G., 2001. Defining Supply Chain Management. Journal of Business Logistics, 22 (2), pp. 1-25
Purwatmini, N. 2015. Peran Manajemen Rantai Pasokan ("Supply Chain Managementâ€)Bagi Industri Kreatif Berbasis Industri Keramik. Jurnal Administrasi Kantor, 3 (2), pp. 525-538
Sengka, R.R., Taroreh, R., N., & Palandeng, I., D. 2015. Identifikasi Information Sharing dalam Supply Chain Management (Studi Pada Kerajinan Anyaman Bambu di Kota Tomohon). Jurnal EMBA, 3(2), pp. 205-212
Nainggolan, R .2017. Model Manajemen Rantai Pasokan Pada Umkm Surabaya. Proceedings Roundtable for Indonesian Enterpreneurship Educator ke-5
Nggili, R.A. & Katayane, R.R .2017. Supply Chains Management (SCM) Batu Mulia Khas Nusantara di Kotamadya Salatiga. Jurnal Manajemen Teori dan Terapan, 10 (2), pp. 169186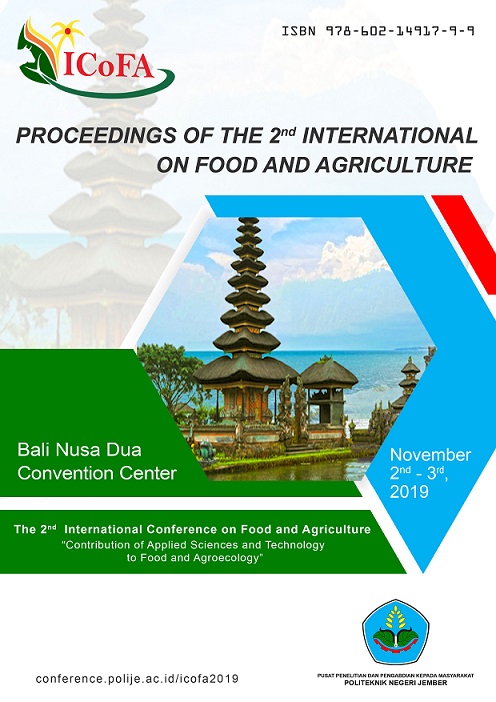 Downloads